The University's 20 health professional schools, six academic health systems, student health centers, and self‐funded health plans – collectively referred to a University of California Health (UCH) - are connected and coordinated through the health division office within the UC Office of the President (UCOP).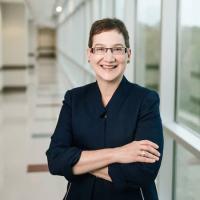 "Though the COVID-19 pandemic tested all of us, this shared experience strengthened us as an organization. Our actions remain rooted in our core values. Our mission is clearer than ever and improving the lives of all Californians remains our north star. Fiat Lux."
Our Mission
Together with the UC community, we provide leadership and strategic direction, foster systemwide collaboration and catalyze innovation within the University of California Health enterprise to better educate and train the inclusive workforce of tomorrow; discover life-changing treatments and cures; and deliver exceptional care that improves the health and well-being of all people living in California, the nation and the world.
Our Vision
University of California Health's collaborative approach is recognized as the foundation for building the pre-eminent data-driven learning healthcare system that improves the human condition.