At UC Davis School of Veterinary Medicine, we serve the animals and people of California and the world. We do this by advancing the health and care of animals, the health of the environment and public health using an approach called "One Health."  
This means that we are not only the leading educational institution for training veterinarians for patient care, but we are also on the front lines of preventing animal-to-human disease spread, such as the virus that caused the global COVID-19 pandemic. 
We see 50,000 patients annually, from small companion animals to equine and livestock. The volume and array of animals we treat allows our vet students to specialize in their areas of interest, while getting extensive hands-on experience. Many UC-trained veterinarians remain to practice throughout the state.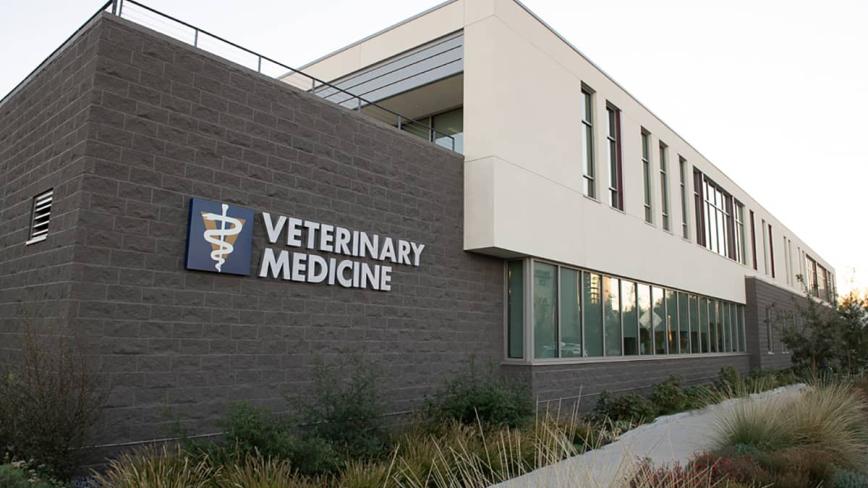 The Role of Veterinarians
Veterinarians are highly trained medical professionals who provide for the health and quality of life of all kinds of animals. They use problem-solving skills and in-depth knowledge of biological, physical and social science to diagnose, treat and prevent animal diseases and help to maintain the quality of our environment.  
Veterinarians collaborate with physicians and public health agencies to prevent and control diseases, safeguard the food supply and protect wildlife. Additionally, they advance medical technology through education and research. Veterinary medicine and human medicine are becoming increasingly intertwined, and UC Davis medical and veterinary medical schools are active collaborators. 
Leading California — and the Nation 
The UC Davis School of Veterinary Medicine regularly tops lists of the best schools in the U.S. and the world. The School of Veterinary Medicine is ranked #1 in the nation by U.S. News & World Report and #2 globally by QS World University.  
UC Davis has shaped the field of veterinary medicine, developing dynamic veterinary treatments and making key discoveries related to animal, human and environmental health. As the leading veterinary medicine program in the world, our graduates are sought after — with a near 100 percent employment record year after year.  
UC Davis graduates also have the most optimal debt-to-income ratio of all 30 U.S. veterinary schools at 0.8, which means that our new DVMs have increased flexibility in choosing career paths or pursuing additional education. 
Our School of Veterinary Medicine
"Being a vet has been my dream since before kindergarten. I met vets all over the country, and I noticed that Davis vets practice great medicine, their clients love them, and I wanted to be one of those vets. One thing I really like about UC Davis is there is no 'you' vs 'me' mentality. I was worried about that coming in because it's a very competitive field. It's very much, 'We're in this together."

Sean Gadson
Class of 2021
UC Davis School of Veterinary Medicine
UC Davis offers programs for Doctor of Veterinary Medicine (DVM), a dual DVM-PhD through the Veterinary Scientist Training Program (VSTP), Master of Preventive Veterinary Medicine (MPVM), and graduate clinical residency and graduate academic MS and PhD.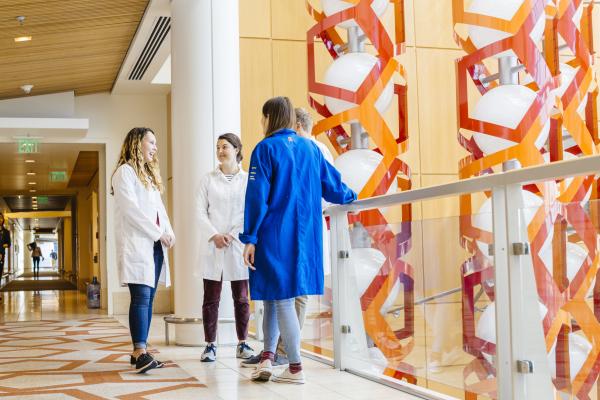 The health of animals, people and their shared environment are inextricably linked. The UC Davis School of Veterinary Medicine embraces this "One Health" approach on a local and global scale. We collaborate with researchers across the UC system to investigate diseases shared among humans and animals, such as cancer. One such partnership with UC Davis led to the first National Cancer Institute grant in the nation for a comparative oncology training program to study cancer in dogs and humans.  
Explore how we collaborate across the University of California system