Pharmacists are among the most visible health care professions in the nation. Patients visit pharmacies dozens of times a year for new prescriptions, refills and consultations. For many pharmacists, the frequent interaction with patients is one of the most rewarding aspects of their career.
Pharmacy is a rapidly changing field. Pharmacy faces the introduction of new medications, increasingly personalized drug selection and dosing for individuals based on their genetics, and the rising cost of drugs—to name only a few challenges.
Now is the time for pharmacists to practice at the top of their profession as never before. As a system with a culture of collaboration, innovation and service, UC prepares our pharmacy students to meet today's demanding health care needs.
And, as the pharmacy profession continues to evolve, our schools and faculty are making sure you're prepared for what's next.
Leading California — and the Nation
Our pharmacy schools are among the top in the U.S. and the world, according to U.S. News & World Report. As public institutions, they are affordable, high quality options. In fact, the UCI School of Pharmacy & Pharmaceutical Sciences is listed as the most affordable pharmacy degree program in the United States by the College Affordability Guide.
UC San Diego
#18 in Pharmacy (tie)
Degree Programs Offered Across the UC System for Pharmacy
UCI*
UC San Diego
UCSF
BS in Pharmaceutical Sciences
PharmD
PharmD 
PhD in Pharmacological Sciences
Seven-Year BS Chemistry/PharmD
PharmD/MSCR (MS in clinical research) 
Post-Baccalaureate Program in Pharmaceutical Sciences
Dual PharmD/PhD Program
PharmD to PhD career path
MS in Pharmacology
PhD in Pharmaceutical Sciences and Drug Development
MTM (Master of Translational Medicine)
PharmD (Planned for Fall 2021) 
MS in Drug Development and Product Management
Affiliated PhD programs in Bioengineering, Biological and Medical Informatics (Bioinformatics Pathway), Biophysics, 
Chemistry and Chemical Biology, and Pharmaceutical Sciences and Pharmacogenomics
*UCI Department of Pharmaceutical Sciences was founded in 2007. In 2020, the University of California Regents approved the School of Pharmacy and Pharmaceutical Sciences. The first class will enroll in fall 2021.
Our Schools of Pharmacy
Our Schools of Pharmacy offer a variety of innovative, rigorous programs to meet your professional goals and advance the pharmaceutical field. Whether you want to be a pharmacist in a hospital setting or a retail pharmacy, or pursue pharmaceutical science, our schools can support your desired career path.
UC San Diego Skaggs School of Pharmacy and Pharmaceutical Sciences routinely has an above 90 percent pass rate for graduates taking the North American Pharmacist Licensure Examination (NAPLEX), including 100 percent in 2017, 2018 and 2019. It also had the highest percentage among California schools for the California Pharmacist Licensure Exam (CPJE) pass rate in 2020.
UCI School of Pharmacy and Pharmaceutical Sciences comprises the departments of Pharmaceutical Sciences and Clinical Pharmacy Practice. Pharmaceutical Sciences provides undergraduate and graduate students training for careers in pharmacy, medicine and biomedical research. Clinical Pharmacy Practice trains students to serve as competent health care providers and future-ready pharmacists.
Science is at the foundation of the UCSF School of Pharmacy's pioneering research, education, and patient care. The School has been number one in research funding from the National Institutes of Health (NIH) every year for over four decades. The doctor of pharmacy (PharmD) degree program, with its unique emphasis on scientific thinking, prepares students to be critical thinkers and leaders in health care.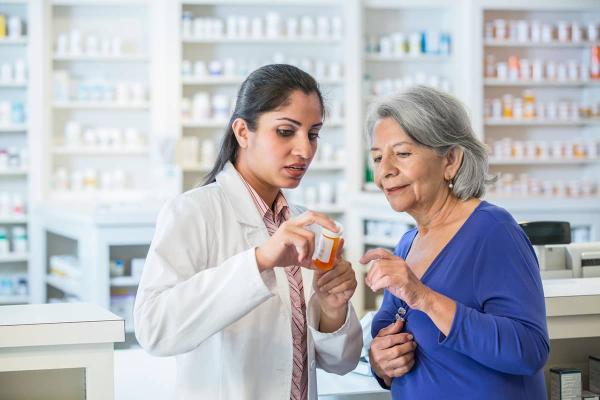 Systemwide Expertise Across California
In California, there is a growing recognition that pharmacists can play crucial roles as members of interprofessional care teams and in settings that focus on public health issues. As a system with six highly respected academic health centers, our pharmacy students have opportunities to collaborate with their health professional peers in our UC Schools of Medicine and more. With peers across the UC family, pharmacy students can draw from a rich alumni network throughout their careers.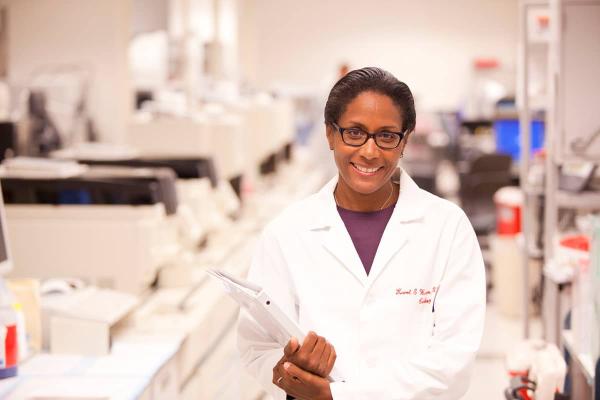 Using Research to Inform Patient Care
At UCH, research continually improves our patient care. In fact, one in seven National Institutes of Health grants is typically given to the University of California. This emphasis on research is exemplified in the pharmaceutical investigation of methodologies to identify individualized therapeutics that are safest and most effective, affordable, and accessible for all patients.
See how University of California Health is challenging the status quo through innovative research