At UC Davis Health, we're proud to offer the extraordinary expertise of our region's only academic health center. Our physicians and researchers work to pioneer medical breakthroughs and transform health care for the direct benefit of our patients.
And they work across the University of California system to exchange knowledge with clinicians at our other academic health centers. That level of collaboration and innovation leads to better diagnosis and better treatment—for all patients across our hospitals.
Coming to the Sacramento area's #1 hospital means you have options for prevention, diagnosis and treatment—many that are not available elsewhere in our region. It also means access to nearly 1,000 research studies and help for complex conditions from experts in 150 areas of medicine.
About UC Davis Health
UC Davis Health includes UC Davis Medical Center, which serves 33 counties and 6 million residents across Northern and Central California.
UC Davis Medical Center houses the internationally renowned UC Davis MIND Institute (a research center for neurodevelopmental disabilities); the only Level I trauma center for adults and children (the highest level) in inland Northern California; and the region's only National Cancer Institute (NCI)-designated Comprehensive Cancer Center. UC Davis Health physicians and researchers regularly discuss complicated cancer cases with clinicians from UC's other four NCI centers as part of the UC Cancer Consortium.
UC Davis Health includes highly ranked health professional schools in medicine, nursing and veterinary medicine, and is a leader in comparative medicine and the One Health approach.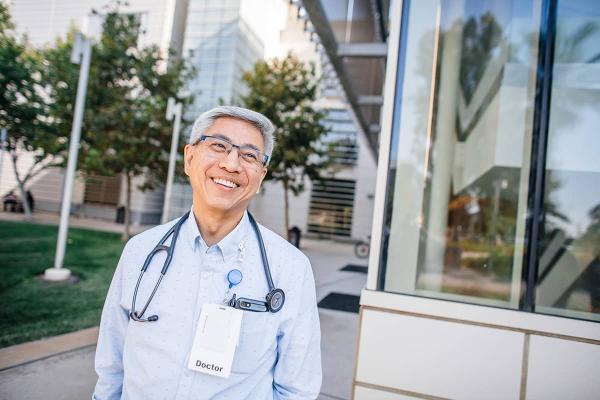 Connect yourself to life-changing care. From routine check-ups to the most complex challenges, our physicians partner with you and your family to serve all of your health care needs.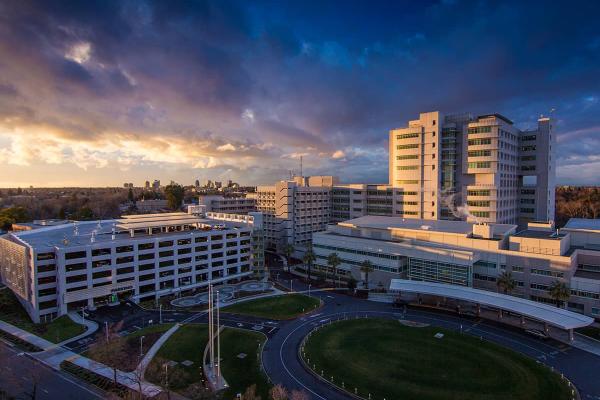 We have 18 locations in the Sacramento region for your convenience. These locations include specialty care, primary care, obstetrics and pediatrics.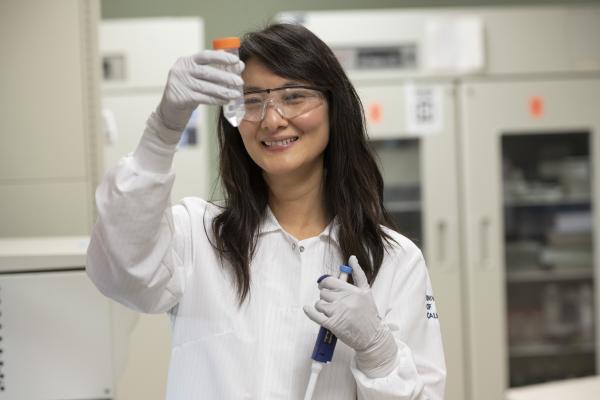 UC Davis conducts more than 2,000 research studies annually, including 1,000 clinical trials. Our goal is to bring new, effective and safe treatments to patients more quickly.
Among the Top U.S. Hospitals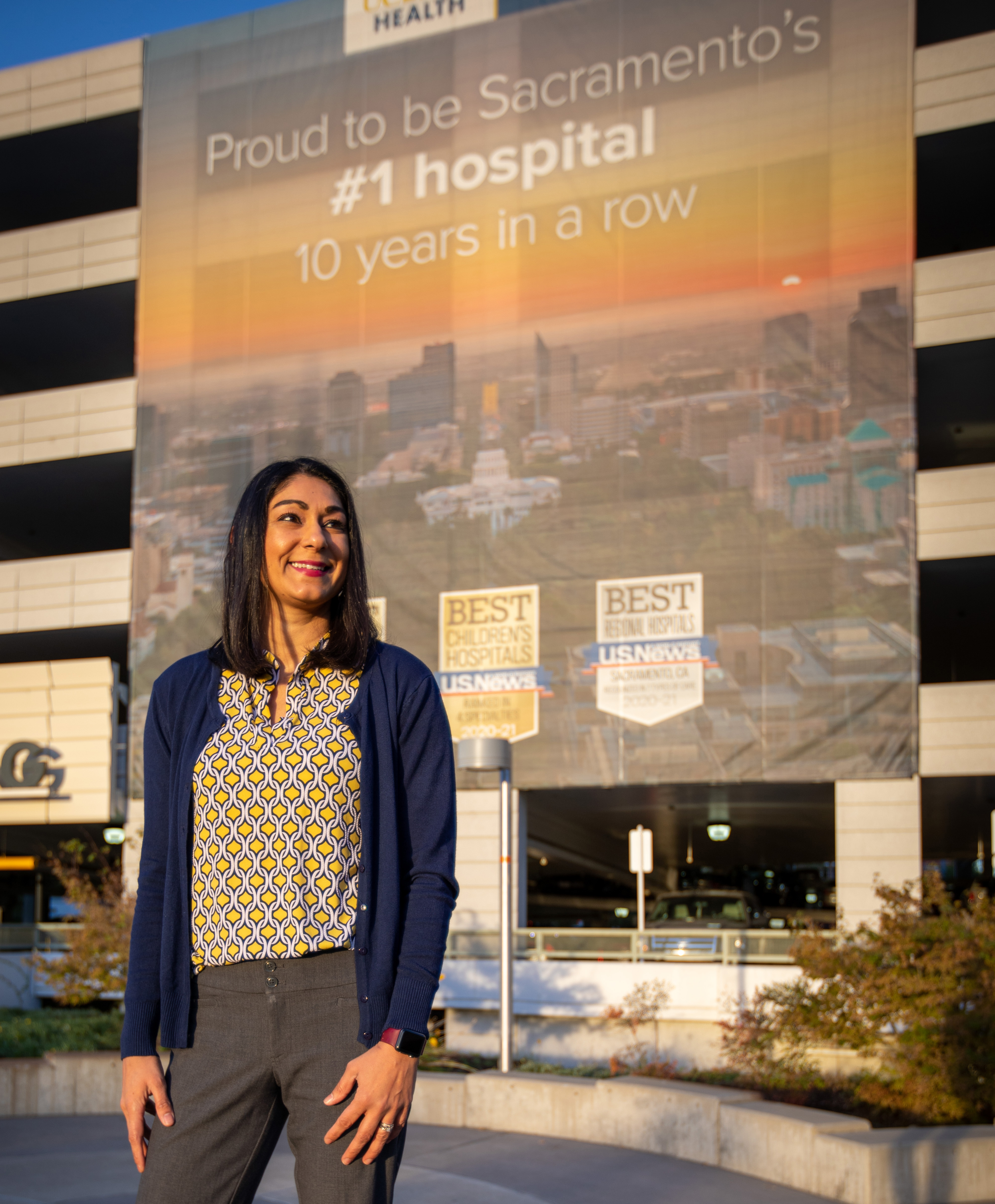 UC Davis Medical Center is one of America's best hospitals and #1 in Sacramento, according to U.S. News & World Report 2022-2023 rankings. UC Davis Medical Center is among the top 10 hospitals in California.
UC Davis Medical Center is highly ranked in nine out of 15 adult specialties.
Nationally Ranked Programs for Adults
#21 in Obstetrics & Gynecology
#23 in Geriatrics
#26 in Diabetes & Endocrinology
#27 in Pulmonology & Lung Surgery
#32 in Cardiology & Heart Surgery
#36 in Neurology & Neurosurgery
#37 in Ear, Nose & Throat
#39 in Cancer
#50 in Orthopedics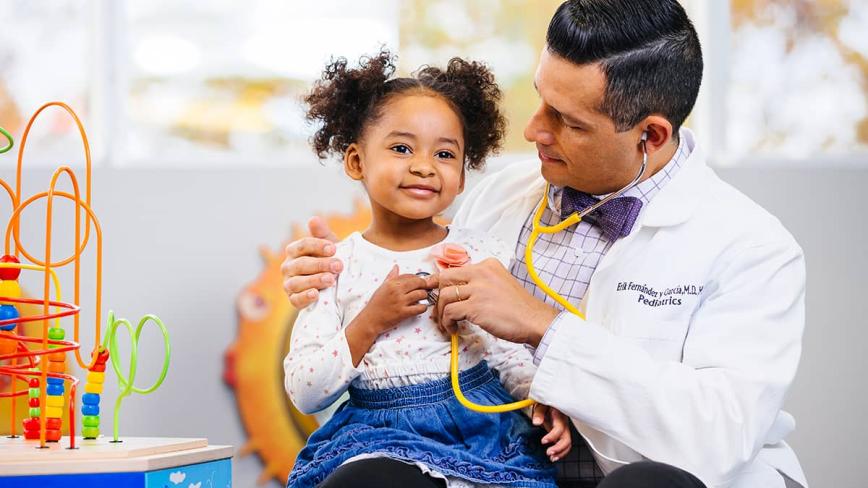 UC Davis Children's Hospital
UC Davis Children's Hospital is the Sacramento region's only nationally ranked, comprehensive hospital for children. We offer pediatric primary, subspecialty and critical care for infants to young adults. Our pediatric programs are highly ranked in five pediatric specialties, according to U.S. News & World Report.
Refer a Patient to UC Davis Health
We offer a variety of ways to refer your patient, depending on the situation. These include non-urgent outpatient electronic referral forms, phone consultations and acute direct transfers and admissions. You can also check our PhysicianConnect online portal for status of existing referrals and medical records.
Contact UC Davis Health
Let us know how we can help you.