Data, research, education and knowledge sharing — all work together to drive innovation across University California Health (UCH). That's because we are on a constant quest to provide you with better care.  
We share knowledge across the hospitals and clinics of UCH. We do this so you and your family benefit from academic medicine that is continually improving. You get care that is some of the best in the nation because our teams bring knowledge from world-leading researchers to you.  
We have specialists in more than 150 areas of medicine, and we treat 1.8 million patients across California each year. With that volume and experience, you get medical care that's drawn from years of experience and the most current practices.  
From Sacramento to San Diego, you are at the center of everything we do: We're more than an academic health system — we're your community.  
UCH Academic Health Centers
Our physicians and researchers share knowledge—improving patient care for common conditions and the most serious. 
They study large sets of data to spark insights that lead to better treatments. They conduct thousands of clinical trials, providing options not available elsewhere. They collaborate across UC to bring you new options and best practices faster—regardless of which UCH hospital or clinic you visit. 
Explore what our six academic health centers can do for you.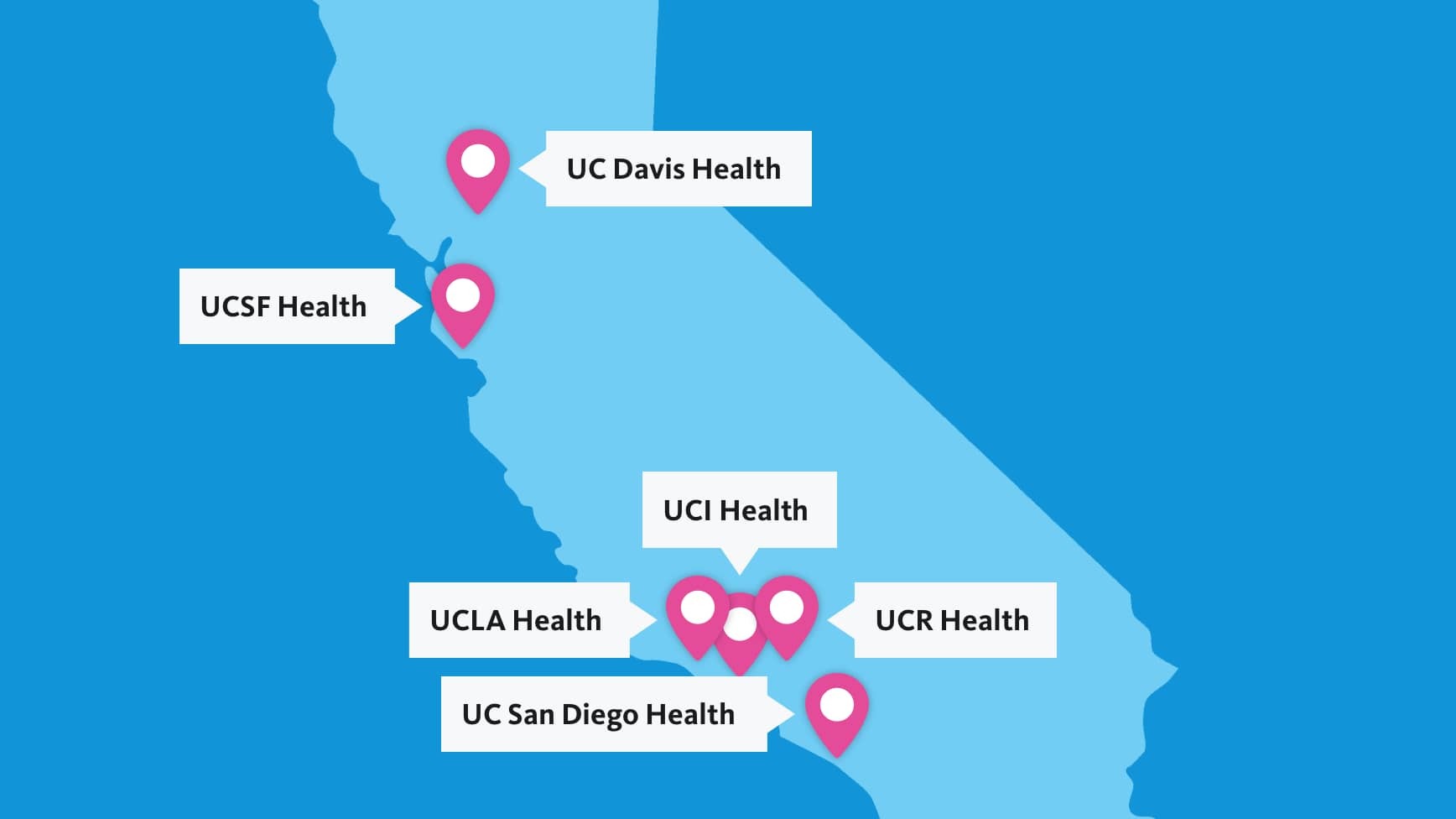 Our Academic Health Centers