Dentistry is an integral and specialized aspect of health care. Dentists are sometimes the first health care professional to spot signs of disease. For example, they may find nutritional deficiencies and signs of potential cancers, diabetes and infections linked to heart disease, strokes and more.
UC Schools of Dentistry prepare oral health students to meet the demands of diverse patients. This includes a significant portion of Californians without adequate dental care access.
An estimated 2.2 million Californians live in areas designated by the Health Resources and Services Administration as Dental Health Professional Shortage Areas (HPSA). Many of California's HPSAs are in the Northern and Sierra counties, Central Valley, Central Coast and Inland Empire.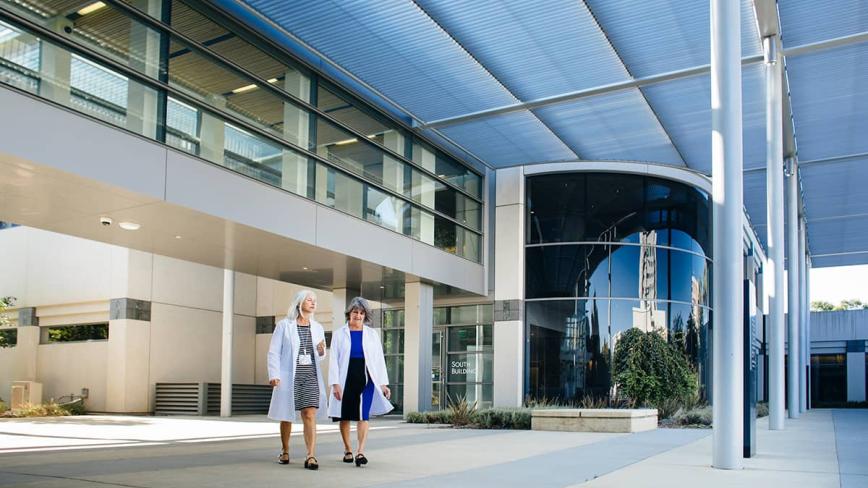 Becoming a Dentist
UC Schools of Dentistry give you the professional training and relationships you need to start your career. To become a dentist, you must complete a bachelor's degree and enroll in a graduate professional degree program, typically spanning four years. UC dental school graduates receive a DDS (Doctor of Dental Surgery). Many UC-trained dentists practice throughout the state.
Leading California — and the Nation
Our dental schools are among the top programs in the world, according to QS World University Rankings. They offer cross-disciplinary research opportunities across the University of California in cancer, bioengineering, craniofacial sciences and more.
Our Schools of Dentistry
Both of our Schools of Dentistry offer DDS programs, along with PhD and master's degree programs in the oral sciences.
UCLA School of Dentistry focuses on achieving and maintaining excellence in four main areas: dental education, research, patient care and public service. These areas of focus — along with our talented students, faculty, staff, and alumni — have propelled the School of Dentistry to being one of the premier dental schools on the national and international stage.
Our student dentists, residents and faculty handle over 120,000 patient visits a year in our comprehensive UCSF Dental Center and our student-staffed, community-based externship sites. The school is one of the top oral and craniofacial research enterprises in the world, ranked the top dental school in the country in research funding from the National Institutes of Health for more than two decades.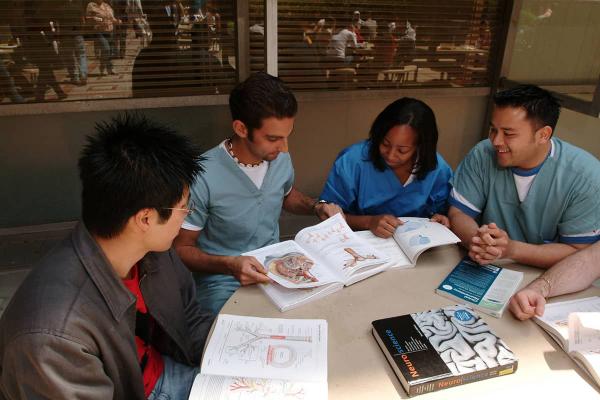 Systemwide Expertise Across California
By receiving training in a system with six highly respected academic health centers, our dental students also have opportunities to advance their career within the UC family. Whether our oral health graduates pursue private practice or another path, they can draw from a system of UC alumni that spans the entire state and beyond.