At University of California Health (UCH), our cardiac surgery chiefs and their quality coordinators regularly meet to identify ways to improve heart procedures for adults. Through this collaboration, expertise from each of our hospitals — each ranking among the best in California — is shared to improve heart health for California.
We closely monitor the outcomes across a variety of surgical procedures. We voluntarily submit our outcomes data to the Society of Thoracic Surgeons, a national adult cardiac surgery database. We do this so we can compare ourselves with one another and with hospitals across the nation.
We work together to identify improvement opportunities. And we share ideas and best practices for implementing and standardizing evidence-based procedures.
How Academic Medicine Improves Care
Academic health centers (also called academic medical centers) treat the most challenging and complex cases. They are able to do this because of the experience and expertise of our physicians and researchers. In addition, they have access to the most innovative technological advances.
University of California Health physicians and researchers are not just providing the most state-of-the-art care. They are developing and setting standards for excellence in health care, while they share this knowledge across other health centers.
This level of collaboration and innovation leads to better diagnosis and better treatment — for all patients across our hospitals.
Our Cardiothoracic Surgery Expertise
Across our five hospitals, we perform all routine and complex cardiothoracic operations, including heart and lung transplants. We always keep in mind that heart surgery is never "routine" for you or your family — no matter how we define it.
We work in teams so that we're providing you holistic expertise. We address all the issues you have that co-exist and complicate your surgery or your recovery, such as kidney disease, diabetes or other conditions.
We know that some form of heart disease occur more frequently in selected populations and that access to state-of-the-art heart treatment is not equally available to everyone. Working together, our specialty teams share their knowledge to reduce these health disparities.
We provide care to all our patients and their families with compassion, inclusion and sensitivity.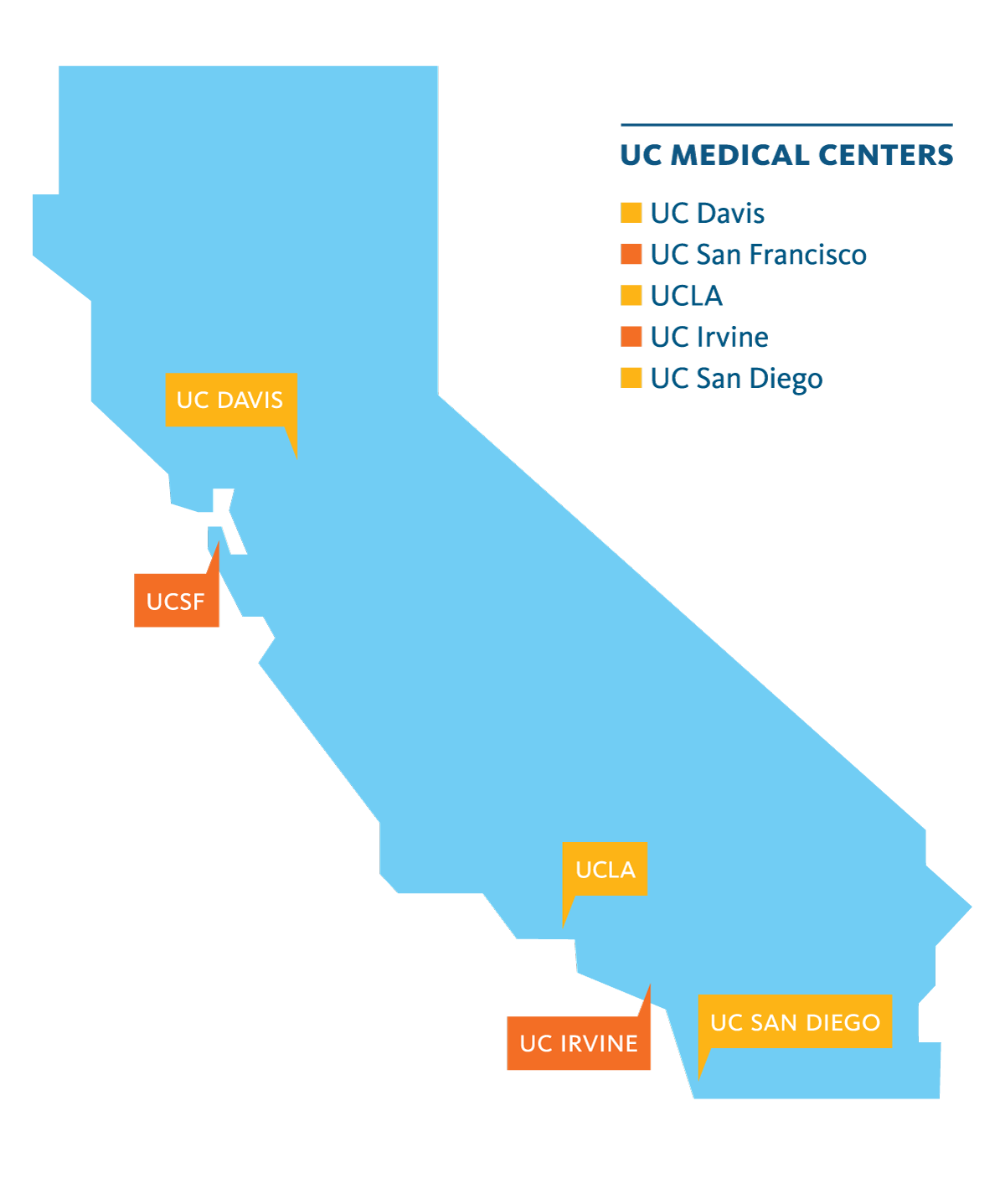 Our specialties include:
Aortic valve replacement and repair, performed as minimally invasive surgery (keyhole surgery)
Chronic pulmonary embolism treatment, pulmonary thromboendarterectomy (PTE)
Coronary artery bypass graft surgery (CABG), with a minimally invasive surgical option
Extracorporeal membrane oxygenation (ECMO)
Heart or lung surgery with other chronic conditions (e.g., kidney dialysis, etc.)
Hypertrophic cardiomyopathy treatment
Lung, chest wall and esophagus procedures, including from cancers in these areas
Resection of cancers in the Heart
Mitral valve replacement and repair, performed as minimally invasive surgery
Robotic cardiac procedures for mitral valve repair and coronary artery bypass
Thoracic aortic surgery for aneurysms and aortic dissection
Transcatheter valve procedures, including transcatheter aortic valve replacement (TAVR) and transcatheter mitral valve repair with MitraClip
Transplant, including heart transplant, lung transplant and heart-lung transplant
Mechanical circulatory support including ventricular assist devices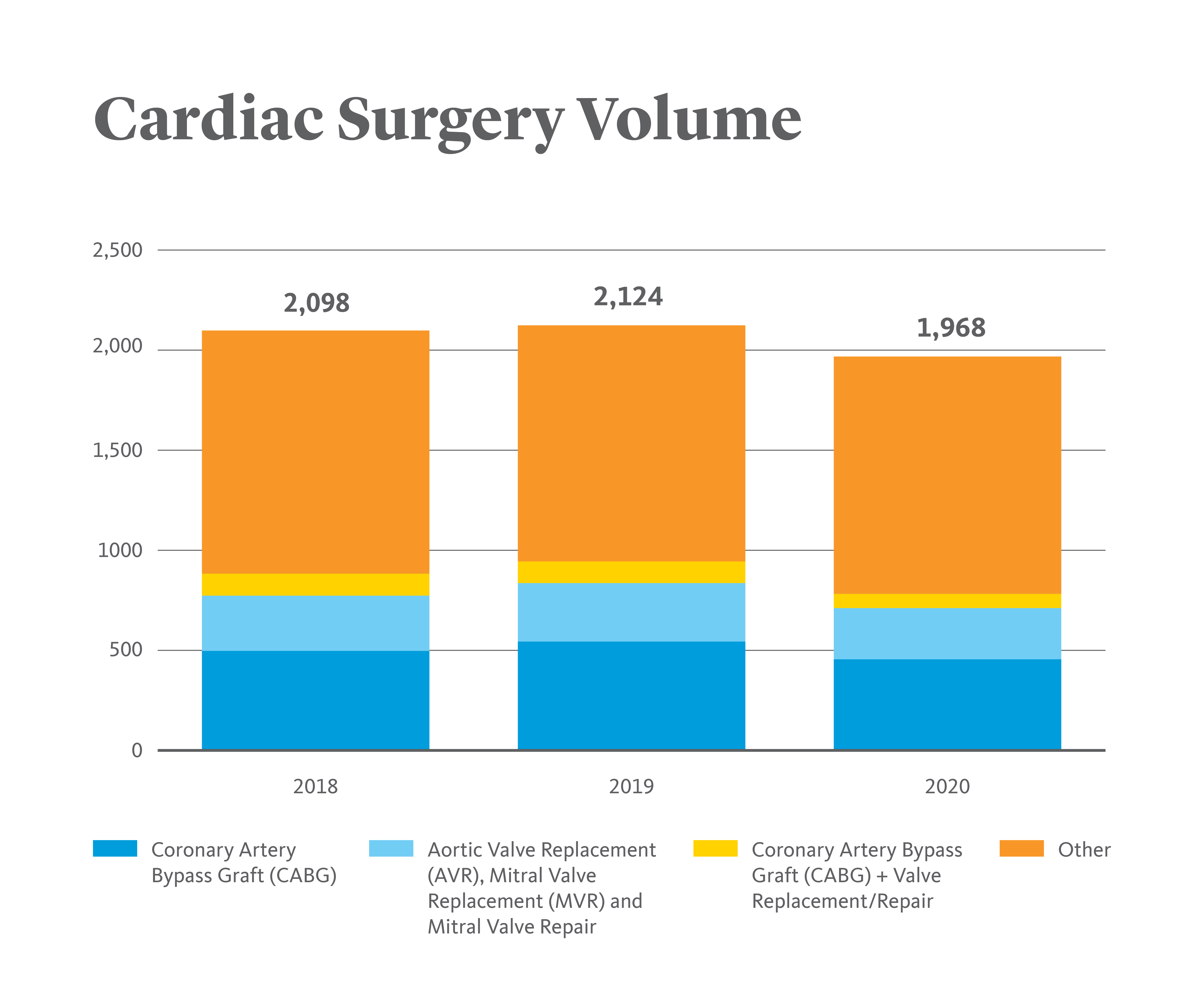 Our Cardiac Surgery Centers
We know when you need heart surgery, you don't want to wait. Across our hospitals, we strive to get you in for an initial visit within one week. In some cases, we're able to see you for a virtual visit for added convenience.
For pediatric heart care, please see our four children's hospitals.
Combining Data and Expertise to Improve Patient Outcomes 
One of the key quality outcomes measures we evaluate are readmissions to the hospital following a coronary artery bypass graft procedure, also known as CABG or bypass surgery.
We also study many other measures of quality: the start of new atrial fibrillation after an operation, the need for re-operation after CABG, hours in the intensive care unit, blood transfusion utilization, time on the ventilator and more. By paying close attention to each aspect of each operation, we create the highest-quality environment possible for your procedure and enhance your recovery.
Our surgeons perform a high number of cardiothoracic procedures each year. That experience is important when choosing where to go. On average, surgeons and hospitals that perform more heart procedures have lower rates of life-threatening complications than hospitals that perform fewer per year.
Find a Cardiovascular Clinical Trial
Across the UCH system we have clinical trials in different areas of cardiovascular disease. We have access to new and advanced technology before it is available to the general public, thus expanding your health care options. Use the link below to find open heart disease trials.
Refer a Patient
Our cardiac surgeons are here to provide expert consultation and surgery across California.