Recent events — including extreme drought and flooding, rampaging wildfires, and rising sea levels — illustrate the dire need for us to take collective responsibility to tackle the climate crisis.  
University of California accepts this responsibility and has been working toward ambitious sustainability goals for more than a decade. In 2004, the University adopted the Presidential Policy on Green Building Design and Clean Energy Standards. This policy is the basis of UC's long-term commitment to sustainability.  
UC's sustainability efforts include all 10 campuses, six academic health centers, UC Agriculture and Natural Resources, Lawrence Berkeley National Laboratory and the UC Office of the President. 
UC's sustainability scope includes the following areas:  
Climate protection 
Transportation 
Sustainable building operations 
Zero waste 
Procurement 
Food 
Water  
Health care facilities 
Through these goals, UC continues to lead the way toward a cleaner, more resilient and more equitable future for all.  
Health Care Sustainability Goals 
As part of UC's overall commitment to sustainability, we have identified health care-specific goals for the University of California Health (UCH). These goals are shared across our six academic health centers.   
UCH sustainability goals: 
By 2025, each health system will obtain 100% clean electricity.  
Each health system will adopt energy performance targets for acute care centers and medical office buildings. 
All health systems will be members of Practice Greenhealth, a nonprofit dedicated to health care sustainability, and submit annual sustainability data for awards.  
Each health system will have waste and water goals that align with Practice Greenhealth's reporting requirements.  
Each health system will procure 30% sustainable food as defined by Practice Greenhealth. 
UC Sustainability Goals and Progress to Date  
UC has continued to make steady progress toward our sustainability goals over the years, as documented in our annual Sustainability Report. One of our primary goals is to be carbon neutral across the UC system by 2025.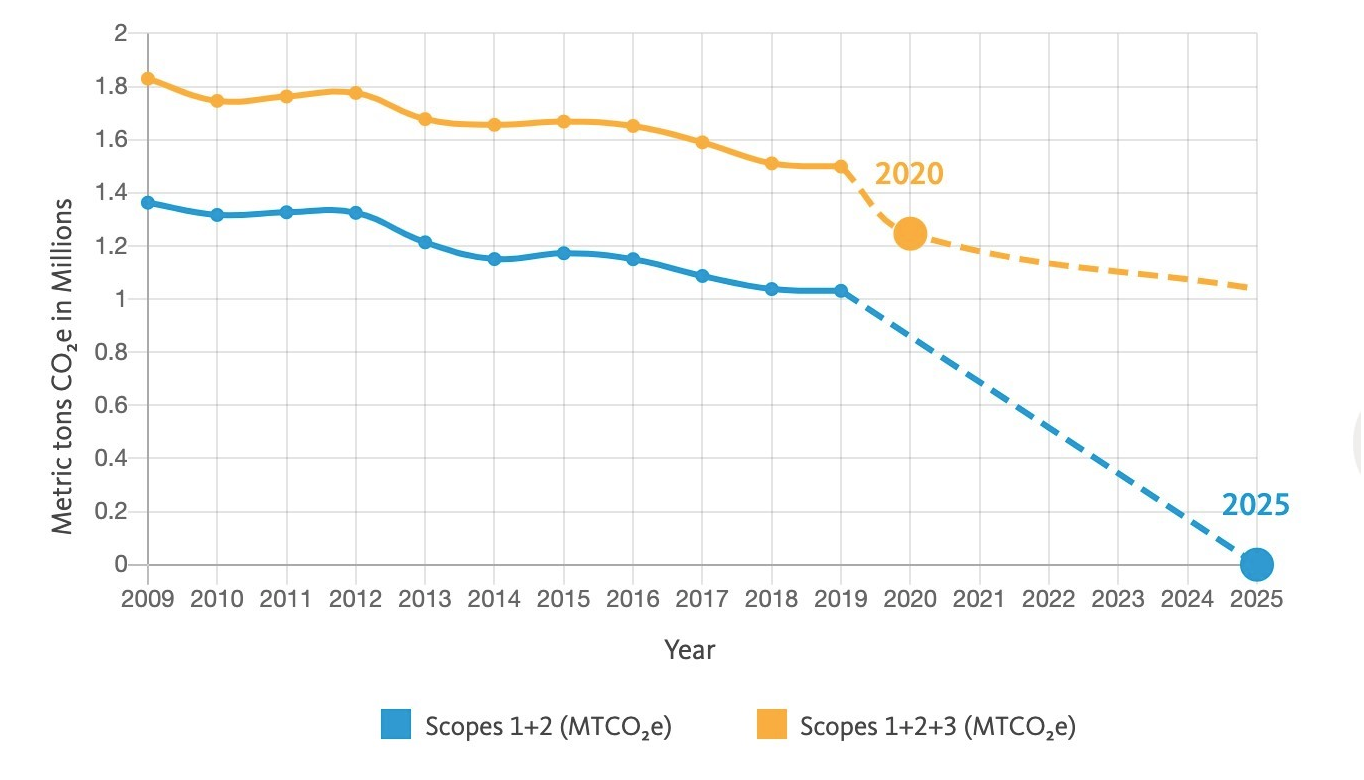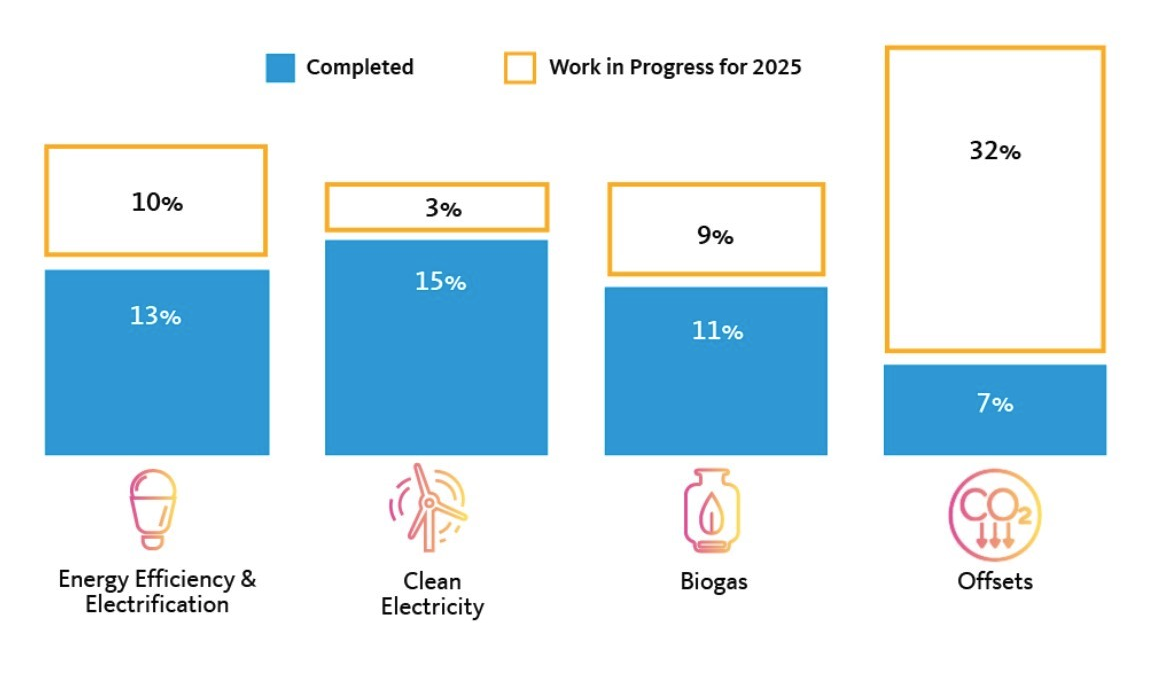 University of California Sustainability Report 
Each year, we report on our progress toward our sustainability goals, including data for the system and individual campuses and academic health centers. We invite you to learn more about our efforts — and join us. 
Explore the University of California 2020 Sustainability Annual Report website
Using Research to Solve Our Most Pressing Needs 
Collaborative research across the University of California aims to address the state's environmental and climate needs. These efforts include extensive research across the system into the health effects of climate change and wildfires. Research into environmental issues is only one aspect of UCH's cross-system collaborative research efforts.  
Learn more about how UCH research is improving patient care across California.  
 Improving Patient Care Across California  
University of California Health physicians and researchers are on the front lines of addressing today's pressing health needs — from treating the health effects from climate change, fighting COVID-19 or tackling health disparities. UCH physicians and researchers exchange knowledge across our academic health centers to improve health for all Californians.