September 22, 2023
Today, University of California announced that David Rubin, M.D., MSCE, will join the University as executive vice president for UC Health, the nation's largest public academic health system.
Dr. Rubin, a graduate of UCSF, comes to UC from Children's Hospital of Philadelphia and University of Pennsylvania. He brings experience as a national leader in developing health system and public program innovation to improve access and health outcomes for people across the United States.
"I am very pleased to welcome Dr. Rubin back to the University of California. His experience in understanding, addressing and advocating for the health needs of diverse communities will provide a strong foundation for his work guiding the University's health system," said UC President Michael V. Drake, M.D. "Dr. Rubin has an established track record of building partnerships across academic health groups and government that will help ensure that the University's strengths, insights and resources in health continue to serve the state and all of its people. As we prepare for Dr. Rubin to start in his role, I want to give my heartfelt thanks to Dr. Talmadge King who has served as interim executive vice president of UC Health while maintaining his duties as dean of the UCSF School of Medicine and vice chancellor of medical affairs at UCSF."
The executive vice president of UC Health is pivotal for building collaborations across UC's health system that bring together the University's deep expertise to improve the health and well-being of all people in California. As part of the Office of the President, the UC Health executive vice president focuses on ensuring the health system is serving as a partner with the state to realize health improvement goals, helping increase fiscal resilience of UC's health campuses, advancing distinction and excellence, and increasing access to health services in regions that have been underserved. When Dr. Rubin starts in the role on October 23, he will report to Dr. Drake.
"Improving the health and well-being of all people in California while reducing disparities is one of the most critical issues we face as a society. UC is a leader in providing the highest quality health care for both basic and complex needs while training the health care workforce of the future. Those capacities are critical to achieving health equity for all in California," said UC Regent John A. Pérez, chair of the UC Regents Health Services Committee. "The energy and expertise that Dr. Rubin brings will be an important factor in driving us forward in this mission."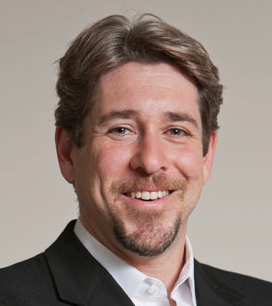 As Director of Population Health Innovation at Children's Hospital of Philadelphia, which serves more than 500,000 children and adolescents annually, Dr. Rubin developed programs to improve the value and quality of health care services patients receive. Within the PolicyLab at Children's Hospital of Philadelphia, Dr. Rubin led a team that conducts research in the areas of population health, implementation science and community-partnered research. He has been a senior fellow at the Leonard Davis Institute of Health Economics and an associate program director of the Robert Wood Johnson Clinical Scholars Program at the University of Pennsylvania. Dr. Rubin was also a member of the Pentagon's Military Family Readiness Council and a Presidential appointee to the White House Commission to Eliminate Child Abuse & Neglect Fatalities. Dr. Rubin has authored over 120 manuscripts, including notable works in Health Affairs, JAMA and Pediatrics, and edited chapters in prominent pediatric texts, focusing on quality of health coverage and access for children in low-income families and the delivery system interventions that can return value for public health programs.
"The opportunity to return to University of California is an honor. The groundbreaking work that is happening across the University's academic health centers and health professional schools has positioned them to improve access to needed services for people in California and bring value to communities across the state and beyond," said Dr. Rubin. "I look forward to working with the talented and committed colleagues across the UC system who are caring for patients, pioneering important biomedical research and training the next generation of health care professionals."  
Dr. Rubin earned a medical degree at UCSF and completed his clinical training at the University of Pennsylvania and Children's Hospital of Philadelphia. Additionally, he earned a master's degree in clinical epidemiology and biostatistics at University of Pennsylvania. 
Dr. Rubin will receive an annual base salary of $960,000.
About University of California Health
University of California Health comprises six academic health centers, 20 health professional schools, a Global Health Institute and systemwide services that improve the health of patients and the University's students, faculty and employees. All of UC's hospitals are ranked among the best in California and its medical schools and health professional schools are nationally ranked in their respective areas.