October 6, 2022
University of California's academic health centers once again are among the nation's leading comprehensive academic health centers for quality and safety.
UC San Diego Health ranked No. 4 in the nation for Vizient's 2022 Bernard A. Birnbaum, M.D., Quality Leadership Award. This is the fourth consecutive year that UC San Diego Health has ranked among the top ten academic health centers in the United States. Ronald Reagan UCLA Medical Center ranked No. 5 and UCSF Medical Center is No. 8 for Vizient's quality leadership award. UCI Health was one of just four academic health centers nationally recognized with the Vizient Ambulatory Quality and Accountability Award. 
The Bernard A. Birnbaum Quality Leadership Award and related honors from Vizient are distinguished from other awards by criteria that compare peer institutions' clinical performance with respect to safety, mortality, efficiency, effectiveness, patient-centeredness, equity and more. The Vizient Ambulatory Quality and Accountability Award measures the quality of outpatient care in five areas: access to care, continuum of care, quality, efficiency, and equity.
"Our academic health centers prioritize data-driven operations in order to provide superior care to California's diverse population," says Carrie L. Byington, M.D., executive vice president of University of California Health. She noted the importance of measuring up to—and beyond—the standards set by academic health centers nationwide.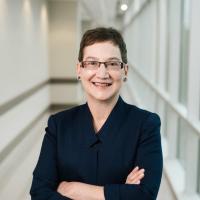 "Having multiple UC locations lead the nation in quality and safety while delivering care at the level of an academic health center demonstrates how UC is delivering on its public service mission by improving the health of our communities."
Anne Foster, M.D., MPH, University of California Health chief clinical officer, adds that quality and safety are matters of continuous improvement: "Our academic health centers are more than committed to meeting robust quality and safety benchmarks—we're striving to exceed them. UC academic health centers track their individual performance and our systemwide dashboard of metrics provides a basis for UC Health to monitor and improve results across all locations." 
Close attention to measurement of performance has helped put UC San Diego Health, UCLA Health and UCSF Health in the top eight nationally for overall excellence in their cohort. UCI Health ranked in the top four among its peers for ambulatory quality and accountability. 
Vizient's award rankings factor in performance data from the HCAHPS survey and the CDC's National Healthcare Safety Network and is aligned with the Institute of Medicine's framework for quality, which includes lowering readmissions, infections and falls.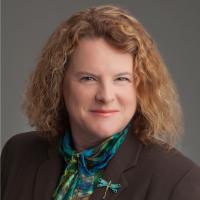 "We are fortunate that UC is home to so many of the nation's—and the world's—top clinicians and researchers, but what matters most is how we serve our patients. That's why it's gratifying to be recognized by Vizient from among 107 academic health centers nationally, across the measurements that are the most important to our communities."