November 4, 2022
Against the backdrop of a deepening climate crisis, world leaders and their delegates will gather in Egypt over the next two weeks for talks focused on cutting greenhouse gas emissions and helping nations cope with the consequence of a rapidly warming planet.
Nearly 200 countries will participate in the United Nations' climate change conference, known as COP27 (short for the 27th Conference of the Parties), held this year from Nov. 6-18 in the resort town of Sharm el-Sheikh.
Dozens of faculty, students and staff from across the University of California will be participating at COP27 — both in person and virtually — and sharing their expertise with a global audience on a wide range of topics, including the link between decarbonization and improving health disparities. 
Climate change is a health emergency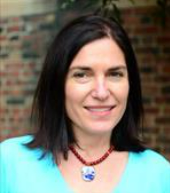 UC San Francisco and the Université Sorbonne Paris Cité will co-host an event on the role of the health care sector in the climate crisis, and how hospitals can act as anchor institutions in their communities to lead on climate action.
Participants include Dr. Sheri Weiser, a professor of medicine at UC San Francisco and one of the co-founders of UC's Center for Climate, Health and Equity, Sapna Thottathil, the Center's managing director, and Gail Lee, UC San Francisco's director of Sustainability.
Virtually every impact of the climate crisis threatens human health: Extreme heat, wildfire smoke, food insecurity, water shortages, and the spread of infectious diseases, to name a few.
"This is the biggest health crisis of our time, and it's going to shape medicine for the next century," Dr. Weiser said. "As we think about how to respond, it is essential that we prioritize equity. The health impacts of climate change disproportionately harm people of color, low-income individuals and other vulnerable populations. As health care practitioners, we need to recognize that fact."

Launched in May, the new Center for Climate, Health and Equity aims to bring physicians, researchers, scientists and other partners together to drive meaningful climate action and address health care disparities, Weiser said.
Weiser, Thottahil and Lee will also share with the COP27 audience how UC's health enterprise is cutting its own carbon emissions — from making hospital operating rooms more energy efficient to decreasing the use of certain highly-polluting anesthesia gases.
"The health care sector contributes an estimated 8.5 to 10 percent of U.S. carbon emissions from its operations," Lee said. "Given UCSF's health mission we're obligated to reduce our carbon emissions."